The Barry team is driven by passion for innovation, safety, quality and team work. Our highly skilled team receives ongoing technical training, and our state-of-the art production processes, materials and techniques ensure products of the highest quality. Barry Cordage Ltd. designs, manufactures and distributes an extensive range of rope & net based products and systems across the globe, while affiliate company Barry USA Inc. serves the U.S. market.
Barry Team's Story
Established in 1978, Barry designs, manufactures and distributes an extensive range of textile-based products and systems across the globe.
Vision - Mission
At Barry we take people's lives to heart. Our mission is to provide high-quality products and solutions for the protection of people and assets.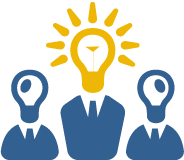 Barry Promise
Our promise: Fast and Personalized support with excellent solutions. We are your solution finder!
After more than 43 years of design and manufacturing, our passion continues to be the difference. The team at Barry strongly believes in advancing the safety and quality of our products through continuous R&D and testing. Products and services bearing the Barry Quality & Safety Seal reflect our commitment, unique expertise and innovative solutions in rope and net systems. By keeping safety, quality and sustainability at the forefront of our business model, Barry has remained an industry-leading producer of high-quality products designed to excel in the harshest environments.
We specialize in developing custom solutions to complex problems in the following markets:
Aeronautics & Aerospace
Defense & Military
Utilities & Energy
Mining
Oil & Gas
Industrial Manufacturing
Fall Protection
Geophysical Exploration
Marine & Offshore
Safety & Rescue Response
Healthcare
Worksite Safety
Infrastructure & Transport
Construction
Pharmaceutical
Product Testing / R&D
Commercial Diving
Sport Safety
Design and Architecture
Public Safety
Note:
Barry sells to companies, professionals, and government only.
Minimum quantities may apply to some products.
This information is for reference only and is subject to change without prior notice.
Any Barry document received by email, downloaded or printed is uncontrolled.