Application:
Stringing and general utility lines for multipurpose applications available with a wide selection of terminations and colors.
Standard rope fiber: Dyneema® and polyester 12-strand (other fibers available upon request)
Request for information:
Pulling and Stringing Lines
Specifications
---
We also recommend: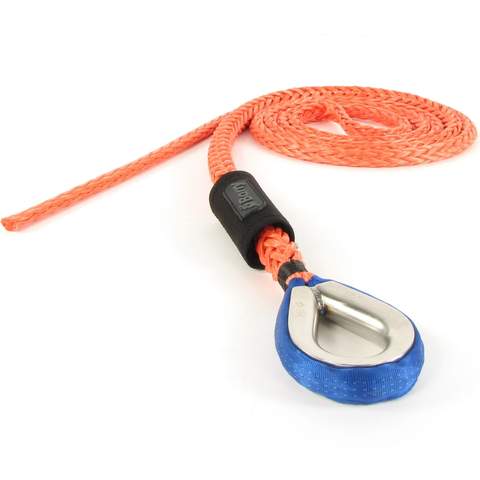 12-Strand Dyneema® Fiber Rope (UHMWPE)
Product Code: DYNEEMA

Polyester 12-Strand Rope
Product Code: POLY12
Rope Systems and Utilities Rigging Equipment Technical Publications
Catalog
Barry Publications
Articles on Barry Cordage Blog
Barry Handout
Photo Gallery
Trademark
Dyneema® is a trademark of DSM. Use of this trademark is prohibited unless strictly authorized.
Technora® is a registered trademark of Teijin Ltd.
Barry D.E.W. Line® and all Barry D.E.W Line® products are trademarks of Barry Cordage Ltd. Use of these trademarks is strictly prohibited unless authorized by Barry.
SafeLine® is a trademark of BlueWater Ropes.
Spectra® is a trademark of Honeywell International Inc.
Stable Braid, Static Rope et Tech-12 are products of Samson Rope Technologies.
Vectran® is a trademark of Kuraray Co. Ltd.

Note: Barry sells to companies, professionals, and government only.
Note: Minimum quantities may apply to some products, $150 minimum purchase, sales by phone, fax, website and email only.
Note: This information is for reference only and is subject to change without prior notice.
Note: Any Barry document received by email, downloaded or printed is uncontrolled.