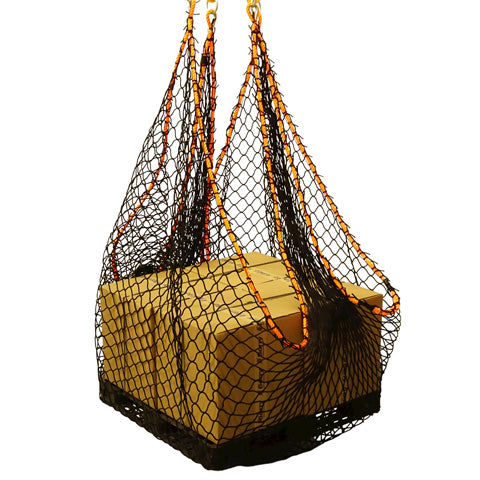 Barry Industrial Lifting Cargo Net
Product Code: LCN

Barry Industrial Multi-Leg Lifting Sling
Product Code: LCN-SL5
Lifting cargo net that can be used in industrial environments. With a square shape and forged rings in each corner.
Safety Netting, Protection Net and Net Systems Technical Publications
Barry Publications
Barry Handout
Photo and Video Gallery
Trademark
Dyneema® is a trademark of DSM. Use of this trademark is prohibited unless strictly authorized.
Technora® is a registered trademark of Teijin Ltd.
Barry D.E.W. Line® and all Barry D.E.W Line® products are trademarks of Barry Cordage Ltd. Use of these trademarks is strictly prohibited unless authorized by Barry.